COVID Compliant Conference Rooms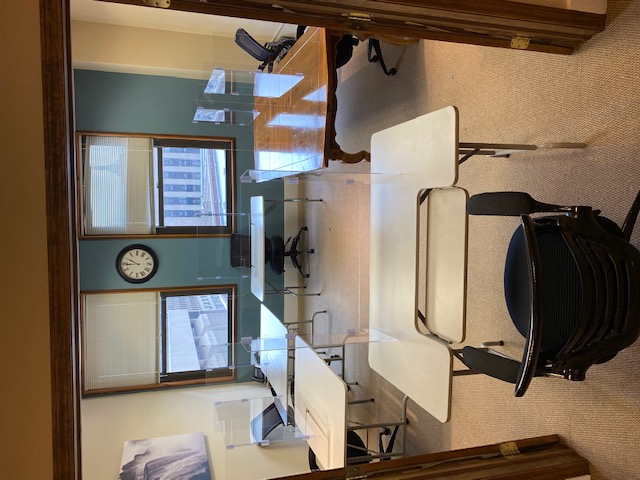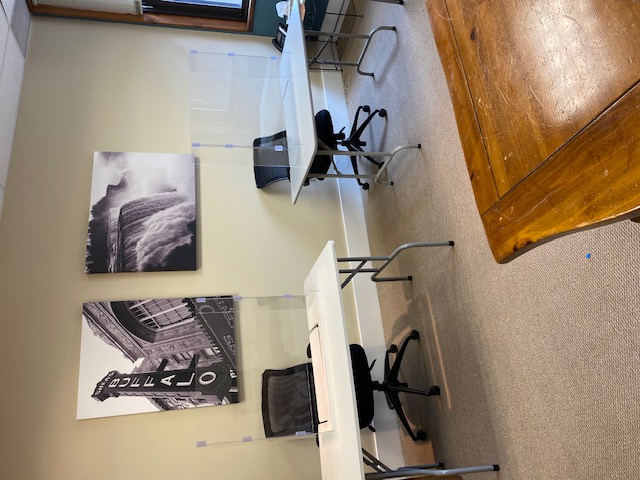 Our COVID-19 Compliant Conference Room is ready for your next deposition. At this time we can host 5 people, in addition to our Court Reporter, with more space available in the fall.
For your safety and security we have added these measures:
Three-sided Plexiglass sneeze guards for each participant.
Face shields available upon request.
All surfaces wiped down entirely with disinfectant after each use of the conference room. Common touch points within the office wiped down during the day such as telephones, door knobs, etc.
Prior to entry guests will be required to fill out a self-screening form.
Masks are required for entry into our office, as well as using the automatic hand sanitizer dispenser. Hand sanitizer will be available inside the conference room as well.
Two very large windows that can be opened for maximum ventilation and fresh air.
Find Out More and Schedule Your Deposition